The Sugar Research Institute (SRI) is a global centre of excellence for sugar milling and refining research and technology and training. A nexus of training for Australia's domestic sugar industry workforce, the SRI supports multiple employers with the training of 5000 workers so that they and their employers can achieve 'technical and operational excellence'.
The challenge:
The SRI wanted a Learning Management System that would evolve the industry's face-to-face, paper-based training into the digital era, improving learning accessibility, engaging workers on-the-go, and allowing employers to track learning milestones, skills, and competencies.
As the system would provide learning across nine different employers, the LMS also needed to be flexible enough to reflect different company brand identities, while siloing data within protected sub-environments.
The solution:
Moving their training online to aNewSpring has helped SRI achieve 'flexibility to manage delivery to students using customised branding options'. Being 'well-suited to delivering a completely mobile student experience' was very attractive to the team at SRI. Crucially, the LMS was also a 'cost-effective solution for delivering multiple training courses'.
The results:
SRI has rolled out a new generation of training for the sugar industry using aNewSpring, creating and mapping 3500 course content pages at industry and company levels to national competencies. In addition, LMS features like adaptive learning, custom branding, certificate-issuing, and payment integration have resulted in a superior student experience.
Four functional aNewSpring features the sugar industry loves
Sweetening the deal

Importing content
Learning content can be easily imported and embedded using iframe technology. This ease of use means employers are using the LMS for generic courses like policies, induction and onboarding.

Issuing certificates
Employers can issue certificates showing levels of competency through SRI's industry recognised training programs. SRI says this is 'perfect' for issuing industry-based training certificates.

Data and auditing
Course details can be exported for auditing purposes easily. Because the LMS retains all the necessary information in the cloud, SRI finds it 'extremely helpful and easy to retrieve'.

Payment integration
SRI 'loves' the payment integration feature, which it uses with new contractor induction training. 'Easy enrolments, hassle-free payments and course registration all happen effortlessly on aNewSpring.'
"Sugar Research Institute is utilising aNewSpring to provide sugar industry specific training programs for sugar factory operators. Being able to segregate and individually brand across nine different companies has made the learner experience common with other individual company activities, and the ability to develop and manage training courses for a whole industry has proven to be successful. Together with the simplicity of the platform that enables companies to create their own content as necessary, aNewSpring has proven to be highly successful for the industry."
-David Moller
QUT Senior Research Consulting Engineer
(on behalf of SRI)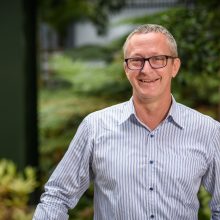 Download the full case study